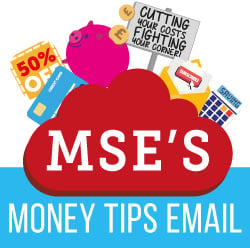 Latest weekly email: Broadband price war
New. Hot broadband deals return
Cheapest broadband & line in 18mths, just '£13/mth' from BT-owned Plusnet + super-hot faster fibre deals from '£16/mth'
The broadband market has been in the doldrums in recent months – firms weren't aggressively seeking new customers meaning fewer deals, and unsurprisingly in that time fewer people switched. But now providers are looking at sales targets and getting worried. The result? A mini price war as firms roll out a range of hot deals.
That means we've been able to blag you the cheapest broadband and line deal we've seen since before the pandemic hit the UK, and the cheapest fibre & line deal for six months.
So if you're one of 9m who are out of contract, paying up to £45/mth, now's the perfect time to check if you can pounce on one of these deals and save £100s. Our Broadband Unbundled comparison tool can show you further options, but we've the cheapest at each speed level here…
Top newbies' broadband & line deals


Links go to our broadband comparison, which lets you check if you can get the deal in your area

DEAL

EQUIV COST (1)

HOW GOOD IS IT?

New. 

BT-owned Plusnet
10Mb (basic) b'band & line
'£12.70/mth'


MSE Blagged



Cheapest broadband & line deal in 18mths + GOOD service. Apply via this Plusnet link by Wed 4 Aug and you pay £18.95/mth over the 12mth contract. You're also AUTOMATICALLY sent a £75 prepaid Mastercard (almost as good as cash) within 45 days – factor that in, and it's equiv to £12.70/mth. Customer service score: 6.5/10 (Good)

New. 

Shell Energy
35Mb fibre (fast) b'band & line
'£15.74/mth'


MSE Blagged



Cheapest fibre broadband & line deal since Feb. Apply via this Shell link and it's £21.99/mth, and you get an AUTOMATIC £75 bill credit within 3mths. So in total you pay £188.88 over the 1yr contract, equiv to £15.74/mth. Customer service score: 4.1/10 (OK)

Ends 11.59pm today (Wed). 

TalkTalk
67Mb fibre (superfast) b'band & line
'£17.84/mth'
Cheapest superfast broadband & line deal. Apply via this TalkTalk link by 11.59pm today (Wed) and it's £22/mth over the 18mth contract. You can also CLAIM a £75 prepaid Mastercard (almost as good as cash) after 90 days. If you factor that in, the cost's equiv to £17.84/mth. Customer service score: 5.1/10 (OK)
Virgin Media
108Mb fibre (megafast) b'band & line
£26/mth
No special deals here, but it's the cheapest megafast broadband & line deal. Apply via this Virgin Media link and it's a straight £26/mth over the 18mth contract. Customer service score: 4.2/10 (OK)
Deals are for new customers – those who've not been with that provider for 12+ mths. (1) To compare, we use 'equivalent costs' – adding all costs, deducting promo credits and averaging over the contract.
1) Consider if you really NEED fast broadband. Standard 10/11Mb broadband is usually fine for browsing or light streaming for one person, so don't pay more if you don't need to. Yet if multiple people use the broadband at the same time, or you're a gamer, it's likely worth shelling out for faster speeds.
2) More than 50% of customers must get the advertised speed at peak times. You'll also be told your estimated maximum speed before you apply by all the providers above. TalkTalk, Plusnet and Virgin let you cancel penalty-free if your speed doesn't meet the minimum it told you when you signed up for three consecutive days (and it can't fix it within 30 days). See how to check your current speed, then improve it with our eight speed-boosters.
3) Switching usually means only 2hrs-ish of downtime – and for most the switch is done remotely. You're told the switch time in advance and it's often quick. Most won't need an engineer to visit though with Virgin there's more chance of needing one: for new customers, about 60% don't need a visit, and if that's you, you'll be told before applying, but others may do. Some leaving Virgin may need an Openreach engineer to come.
4) Be warned, many firms hike prices a little during your contract. In general, firms will increase prices in line with inflation each year. If your contract pre-warns you (Plusnet, Shell and TalkTalk do), you're stuck with the rise. If not, most (incl Virgin) let you leave penalty-free within 30 days. However, such rises tend to be fairly small, often £1-£2/mth, so it doesn't mean you'll suddenly be lumped with an expensive deal.
5) Happy with your current set-up? Haggle. If out of contract, use the prices above as a benchmark. Broadband providers are easier than most to haggle with – in our last poll, 86% of Sky customers said they succeeded. For BT, it was 78% and for Virgin and TalkTalk, it was 77%. Yet you may need patience, as some providers are short-staffed due to the pandemic. See Broadband Haggling help.